Pelvic Congestion Syndrome
Did you know that varicose veins can develop in the pelvis?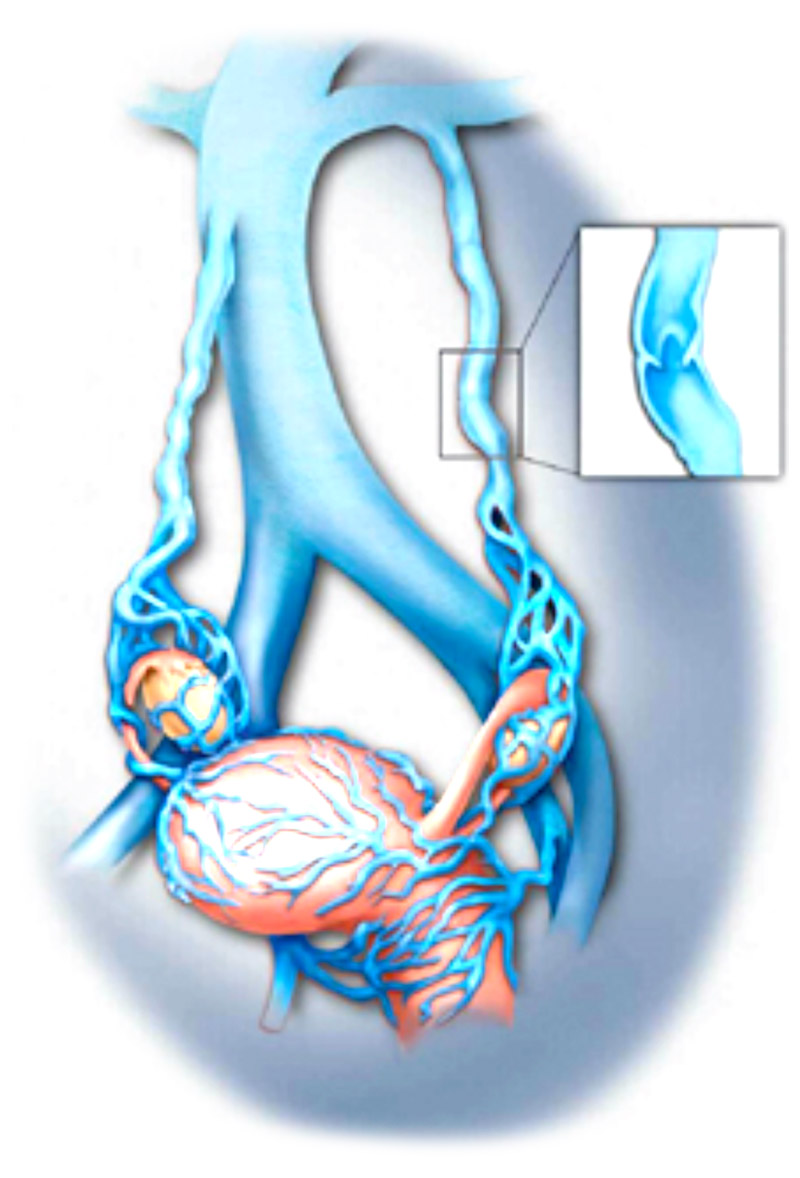 It is a condition known as Pelvic Congestion Syndrome. Just like varicose veins in the legs the valves in the ovarian veins can fail.  When they do the blood refluxes back down the ovarian and pelvic veins, causing the veins around the ovaries to become enlarged resulting in significant discomfort especially with prolonged sitting or standing. Mr.J Rophael has a keen interest in the raising awareness of as well as treatment of pelvic congestion syndrome.
Symptoms of Pelvic Congestion Syndrome include:
Dull aching/ throbbing sensation to more severe discomfort in the pelvis
Backache
Cyclical leg pain
Painful intercourse
Painful menstruation.
Irritable Bladder
Irritable Bowels
Pelvic congestion may also cause:
Pelvic heaviness/ backache
Vaginal varicose veins
Varicose veins in the legs and buttocks
Tenderness to touch in the lower abdomen
Diagnosis:
At Victorian Vascular Clinic, we employ the latest non-invasive diagnostic imaging techniques. Our sonographers will use a duplex ultrasound to scan your pelvis. This is performed as an abdominal ultrasound (ie. NOT an internal examination) Mr. J Rophael will then review the results of the ultrasound and recommend the best course of treatment.
Treatment:
The principle of treatment for pelvic congestion syndrome is finding which of the veins in the pelvis have lost their valves and are allowing blood to "reflux" the wrong way down. Once identified, these veins are to be permanently closed.
Recommend treatment methods may include coil embolization. This involves inserting some small platinum coils into the ovarian vein to block flow within it. This is performed as a day procedure in a hospital under local anesthesia.
Remember:
This condition is often under or misdiagnosed.
Pelvic Congestion Syndrome is easily diagnosed and treated
All diagnostic and surgical procedures are minimally invasive
The results of the treatment has a large success rate
Congestion in pelvic and ovarian veins
---
Coils in left ovarian vein, no further congestion
---